Emma and Cole's photos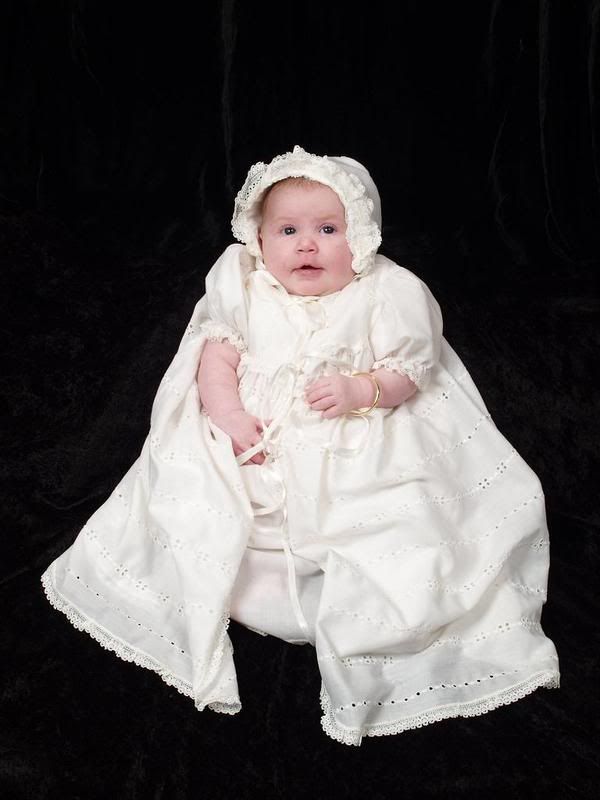 Emma and Cole had their pictures taken at sears on monday. These were Emma'a first professional pictures.Her baptism is next month but we got her picture taken in the gown now. The baptismal gown was worn by me and both my sisters when we were little as well.

I happen to think the pictures came out pretty well!